Welcome to the ITK Blog
Stay updated with Team Toolkit's latest tips, stories, and ideas on all things innovation.
Subscribe
Facilitating a hybrid workshop can be tricky. Here are some tips to help you navigate that particular challenge.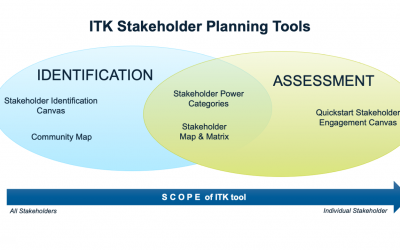 Tips on selecting from the 5 different ITK stakeholder tools - - - Planning for stakeholders falls into three general steps: Identifying who is a relevant stakeholder; Assessing which stakeholders to engage with; and Assessing the optimal engagement approach. The...
read more