MITRE's
Innovation Toolkit
MITRE's Innovation Toolkit is a collection of proven and repeatable problem-solving methods to help you and your team do something different that makes a difference.
Tools
MITRE's Innovation Toolkit (ITK) is a freely available collection of field-tested approaches and methods to help your team work together more effectively and deliver innovative solutions to hard problems. Largely derived from human-centered design practices, the toolkit helps teams think creatively, build clarity and consensus, and ask the right questions at the right time. Use ITK to spark insightful conversations, capture meaningful results, and guide creative problem solving.
Click on a circle below to begin exploring the five tool categories, or click the BROWSE button to see the whole list.

Services
Want more innovation in your project, but not sure where to start? Reach out to our friendly cross-disciplinary team of innovators. Team Toolkit wants to help you empower your people with the tools and resources they need to innovate and foster creativity in a fast, low-cost, approachable way. Our goal is to make innovation an everyday practice across the workplace and beyond.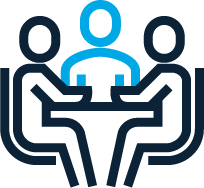 Workshop Planning & Facilitation
Use our tools in a group setting (in-person or virtual) to achieve a specific outcome.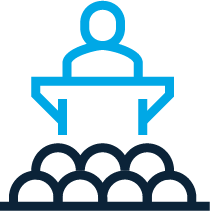 Speaking Engagements
Invite a member of our team to speak on a topic to your team and inspire innovation.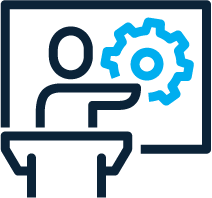 Tool Trainings
Learn how to use specific tools and become an expert facilitator yourself.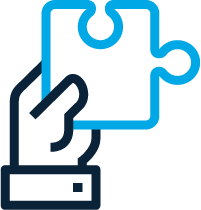 Strategic Consulting
Get hands-on assistance with implementing our tools to learn actionable insights for your team.
I cannot say enough about the innovation Toolkit Team. Ideation session was dynamic, engaging, and collaborative, bringing stakeholders from multiple organizations spread across the country together, focused, and moving out. 100+ ideas in an hour and we are now armed with information for developing the next step. Well done, and extremely impactful!
The Innovation Toolkit is my GO TO resource augmenting Sponsor engagements. The creative and innovative approaches bring a fresh spin to the traditional Military Decision Making Process and Mision Analysis. My sponsor continues to appreciate these conepts and ask for more.
Theodore Wilson
In Memoriam
The ITK team members did an outstanding job of targeting a diverse set of participants for their interviews.  The feedback they elicited helped identify new opportunities and add new color to known challenges.  They consistently jump into unfamiliar territory with ambiguous guidance and drive meaningful discussions in an objective manner.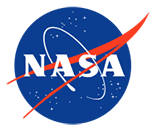 Work with Us
We can help empower your team with tools and resources they need to innovate.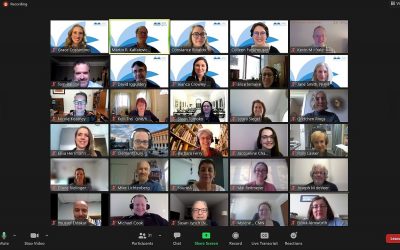 Today's blog post is by Starling Jaquan (with some help from Liz Roberts), two of ITK's newest certified facilitators! In today's world where remote collaboration has become the norm, facilitating a large group presents its own unique set on challenges. In this...
read more