Thank you for visiting the Innovation Toolkit
This page has been moved and can now be
accessed here
. Please update your bookmark with the new URL.
Go to New Page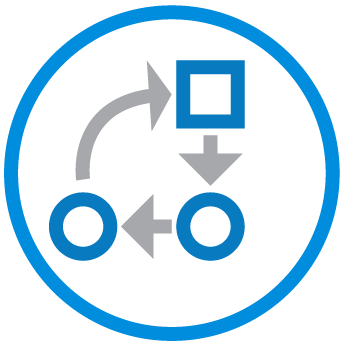 |Community Map 
A fast way to capture and prioritize stakeholders.
Session Length: 45+ minutes Group Size: 8+ people Prep Time: 10-20+ minutes
WHEN
Early in the process, Community Map identifies all the impacted or interested stakeholders. This helps ensure the team is mindful of the needs and priorities of the larger community. It encourages building a diverse and inclusive approach to collaboration.
WHY
Bring a thorough understanding of who your stakeholders are, how they will be impacted, and how to interface with them throughout the process. Develop a clearer prioritization of individuals to work with and engage. This increased understanding helps foster an adaptable mindset that goes beyond status quo solutions.
HOW
STEP 1: Identify all the potential allies, audiences, and influencers for the topic. These may be individuals, organizations, or groups.
STEP 2: Write their names in the circles below – some may fit into more than one category.
STEP 3: Identify which individuals are the primary contact for any individuals or groups identified on the map, if applicable.
STEP 4: Identify which individuals on the map are most important. Determine how best to connect and build relationships with them.
STEP 5: Talk to these people to help refine your ideas, or figure out how to fold them into your research process later to validate your work.
Community Map Tool |Worksheet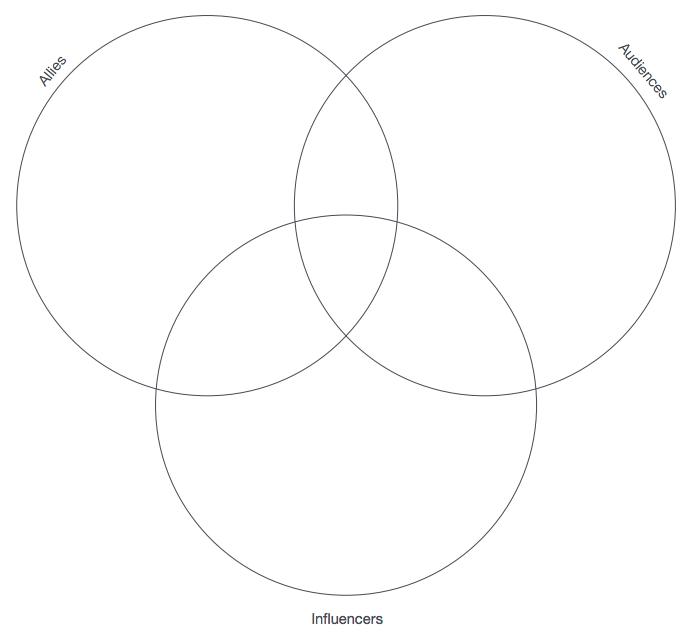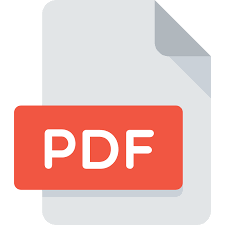 Download this tool to print out and start using with your team. Each download includes a tool description and if applicable, a template and example.