Thurs, 19 March 2020 (Note: All times are Eastern Time Zone)
9:00  Reframing Failure to Fuel Your Innovation, Stephanie Medicke & Jessica Yu
10:00 Air Force Gaming (TBD)
11:00 Embracing DevSecOps by sonatype
11:30 Untold Stories of Innovation, Panel discussion with Untold CEO, Katie Trauth Taylor
12:00 NatSecGirlSquad Goes Anti-Viral A virtual daily check-in
12:00 BOOK TALK AND MEET THE AUTHOR: Dan Ward's LIFT
1:00 Re-anchoring into our Power, Purpose, and Vision for Social Change, Nilima Achwal
1:15 AMA: What's The Buzz About… Innovation Workshops (Panel)
2:00 Remote Work and Classrooms Using Google by Keith Athley and Rancho Iyer
3:00 Creating A Culture Of Innovation, with Michele Weslander
3:30 How Acquisition Policy Impacts SBIR Transitions & Success, Debra Zides (at DINS event)
4:00 The World Just Changed: How the Corona Virus Will Accelerate Innovation, Chris O'Keefe and Jason Knudson
4:30 End to End Encryption vs. Client Server Encryption. A Remote Work Necessity, Joel Wallenstrom
5:00 Learning Creativity Through Improv, Awais Sheikh
How To Get On This Schedule
Step 1: Create an event on Eventbrite. Be sure to include the link to whatever streaming platform you'll use (Facebook Live, Google Hangout, etc) in the event description, and use the hashtag #InnovationResiliency2020 in the description. It's OK to have multiple events at the same time. In fact, we hope there are so many cool things happening at once that it's hard for people to pick the one they want to attend!
Step 2: Email us the link to your event.
Step 3: We'll put the link on this page. It's just that easy!
Speaker Tips And Tools 
A post about six free livestream tools (no endorsement implied, just wanted to make it easy to find some quick info)
Check out these other amazing Virtual Events, too!
Since we started this experiment, we've found out about other awesome virtual events going on before March 19th. Be sure to check these out too!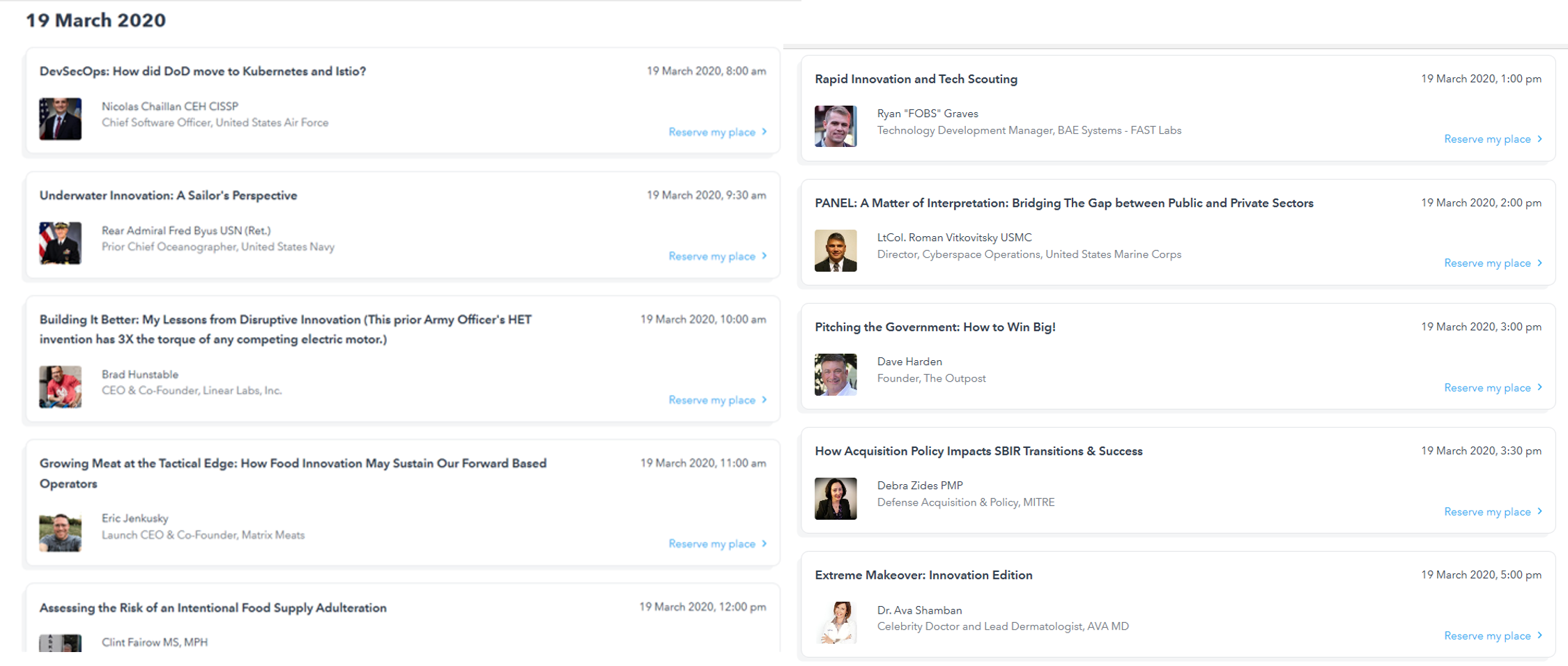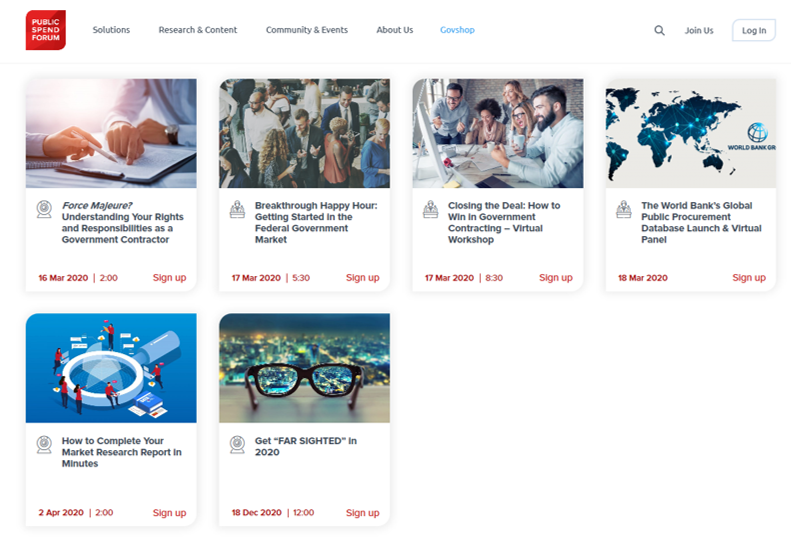 Disclaimer:  The opinions expressed in the event presentations are those of the presenters only and do not represent the positions of the MITRE Corporation or its sponsors.